Home
Say I Love you! – LOREAL – Definition (Pertains to Love in LESUHORVE)

With this beautiful Custom Card. FREE DOWNLOAD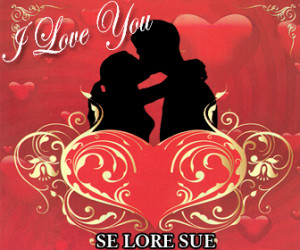 Save this beautiful custom card. Say I love you to the one you love Everyday in Lesuhorve.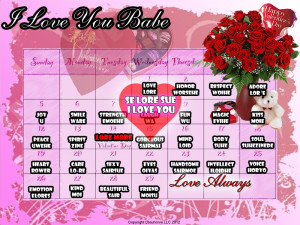 Every Day is Valentines Day, when you're In Love.
MOE (MAH) = MAN

-

MAI (MAY) = WOMAN
LESUHORVÊ Transliteration Alphabet – Latin characters below.
Vowels – Consonants – Sounds Like
A E I O U AA AE AI AO AU EA EE EI EO EU IA IE II IO IU OA OE OI OO OU UA UE UI UO UU
CH SH TH WH NG B C D F G H J K L M N P Q R S T V W X Y KH ZH DH GH Z
Each character is a separate sound when put together to write a word in LESUHORVE you will then see how simple it is to learn.
See this example SEE SUNE which means what is your name and sounds like SAY AY SOO NAY.

Phonetic groups of Lesuhorve
AH EH AY EE OH AW OO OR EW OW IGH OY AIR UH WAH
BAH BEH BAY BEE BOH BAW BOO BOR BEW BOW BIGH BOY BAIR BUH BWAH
DAH DEH DAY DEE DOH DAW DOO DOR DEW DOW DIGH DOY DAIR DUH DWAH
FAH FEH FAY FEE FOH FAW FOO FOR FEW FOW FIGH FOY FAIR FUH FWAH
GAH GEH GAY GEE GOH GAW GOO GOR GEW GOW GIGH GOY GAIR GUH GWAH
HAH HEH HAY HEE HOH HAW HOO HOR HEW HOW HIGH HOY HAIR HUH HWAH
JAH JEH JAY JEE JOH JAW JOO JOR JEW JOW JIGH JOY JAIR JUH JWAH
KAH KEH KAY KEE KOH KAW KOO KOR KEW KOW KIGH KOY KAIR KUH KWAH
LAH LEH LAY LEE LOH LAW LOO LOR LEW LOW LIGH LOY LAIR LUH LWAH
MAH MEH MAY MEE MOH MAW MOO MOR MEW MOW MIGH MOY MAIR MUH MWAH
NAH NEH NAY NEE NOH NAW NOO NOR NEW NOW NIGH NOY NAIR NUH NWAH
PAH PEH PAY PEE POH PAW POO POR PEW POW PIGH POY PAIR PUH PWAH
RAH REH RAY REE ROH RAW ROO ROR REW ROW RIGH ROY RAIR RUH RWAH
SAH SEH SAY SEE SOH SAW SOO SOR SEW SOW SIGH SOY SAIR SUH SWAH
TAH TEH TAY TEE TOH TAW TOO TOR TEW TOW TIGH TOY TAIR TUH TWAH
VAH VEH VAY VEE VOH VAW VOO VOR VEW VOW VIGH VOY VAIR VUH VWAH
WAH WEH WAY WEE WOH WAW WOO WOR WEW WOW WIGH WOY WAIR WUH WWAH
YAH YEH YAY YEE YOH YAW YOO YOR YEW YOW YIGH YOY YAIR YUH YWAH
ZAH ZEH ZAY ZEE ZOH ZAW ZOO ZOR ZEW ZOW ZIGH ZOY ZAIR ZUH ZWAH
How many ways can I say I Love You?
I just called to say i love you
Loving You is Easy cause your beautiful
WFMU 91.1 Dan Boda interview on Lesuhorve.
New Yorks Best New Language by the Village Voice!
The worlds easiest language to learn.
Lesuhorve School of Language for all your language needs.
Donations for LESUHORVE Linguistics.